Sable's Grimoire: Man And Elf
A downloadable game for Windows, macOS, Linux, and Android
Note: this game is a sequel to Sable's Grimoire
https://zetsuboushita.itch.io/sables-grimoire
However, this game also contains an option to add supplementary narration which explains events and terminology from the first game. There are also glossary and character screens which you can visit at any time.
So while it is still recommended that you play the original first, it is not strictly required.

Sable's Grimoire is a visual novel series set in a fantasy world filled with magic and monsters. It follows the adventures of Sable, a young human who wants to become a magic researcher, during his time at Amadronia Academy.

Sable spends his everyday life at Amadronia surrounded by demi-humans, including elves, pixies, and succubi, as he learns more about this magical world and the creatures within it.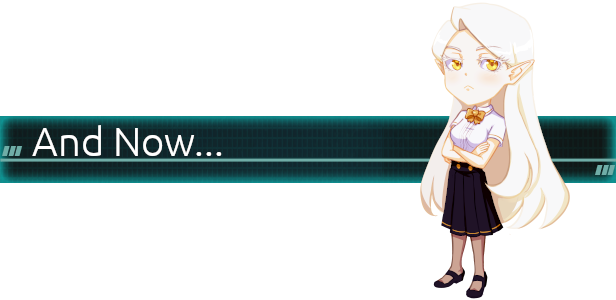 As their first year together at Amadronia Academy comes to an end, Lisha and Sable make plans to spend their upcoming break together in her home. An elven village far away from their noisy classmates, where they can enjoy the break in peace, and be alone together at last.
What awaits them at their destination, however, is not the holiday they had planned. Their time away is soon spoiled by news of recent kidnappings and graves being robbed. To make matters worse, these crimes are alleged to have been committed by a dark elf.
Keen to investigate these incidents, Sable and Lisha move from town to town as they encounter one shocking revelation after another: mind control, forbidden magic, a human town where magic is the norm, and another side to her father's past which Lisha knew nothing about.
With all of the chaos going on around them, is a tender moment between man and elf too much to wish for?

Story with 150k word count leading to two different endings
Many members of the first game's cast return, with several new additions
Optional explanations, so players can either learn the world or skip things explained in the first game
Glossary and cast screens provide additional information about the game's characters and terminology
All original artwork and music made specifically for this series
Purchase
In order to download this game you must purchase it at or above the minimum price of $5.99 USD. You will get access to the following files:
Comments
Log in with itch.io to leave a comment.
Is this the end for Lisha route?
No, there will most likely be one more game in her route. It won't be until after Sable's Grimoire 2 is released though, so it's still a few years away.
Hey uh I got an error while trying to start the game and I'm on android
I've just uploaded a new Android build which fixes an error some devices were having loading the main menu image for some reason. It also targets Android 10, so that warning should be gone.
Can you redownload the APK file and install it again?

Probably don't need it now I played through the entire game it was pretty good enjoyed it and hope that this route of sable's grimoire gets expanded
Does the Android version have the 18+ patch?
Yep. All the Itch downloads have the 18+ patch pre-installed.
Do you have to enable it in the settings or is it all good? Sorry about all the question lol.